Multi-Entrepreneur – Cloud Based Solutions
Cloudspace USA Multi-Entrepreneur – Cloud Based Solutions are especially for those with several on-going enterprises.  Our recommendation is to start first with one enterprise, then over time apply the appropriate solution to each additional enterprise.
This emerging trend speaks to the individual entrepreneur who organizes and operates several businesses, taking on financial risk to do so.  A multi-entrepreneur may have any number of combinations of enterprises, including corporations, LLCs, and other types.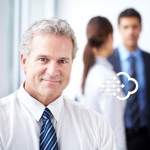 Our solution set is distinctively applicable to the multi-entrepreneur who applies it to each of the businesses.  From a single computer, a separate virtual desktop would be available at a few clicks.  Employees at each entity would have access only to their particular business, securely, and with all the features of a full solution.  In contrast, the multi-entrepreneur would be able to dig into each business separately, from one location and one machine.